Campus Features
Close to exclusive residential areas and corporate centers.
Three science labs, Learning Hub, Research Center and MakerSpace.
Areas for artistic expression: Arts and Music rooms per area as well as a recording studio.
For sports activities: Soccer field, two multi-purpose gymnasiums, volleyball and basketball courts.
Sustainable campus: First Carbon Neutral certified campus, recycling bins, solar energy powered and a forest.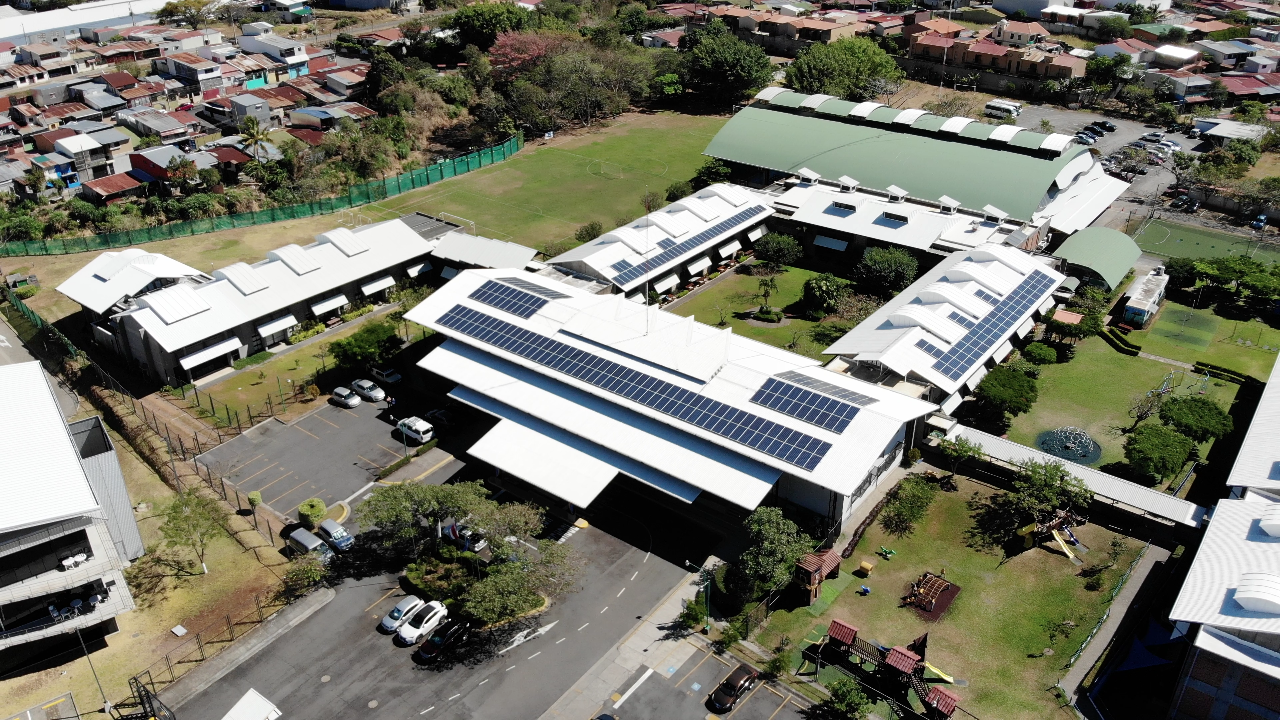 Pan-American School is located in San Antonio de Belén, Heredia, Costa Rica, and consists of over 35,000 m2 with five classroom buildings designed for learning in harmony with nature.
Surrounding cities include Santa Ana, Escazú, Belén, Ciudad Colón, Heredia, and Alajuela.
It is on route 147 and close to main national roads (Rtes. 1 and 27), housing areas, shopping centers, and the airport.
Campus Rental
Many of the areas of the campus of Pan-American School are available for rental on a one-time or regular basis during hours and days when classes are not in session.
For more information contact Marbey González at da.asistente@panam.ed.cr or call 2298-5770.